While at SHOT Show 2014 we came across a very interesting product from the folks at Franklin Armory; the F17-L AR15 chambered in .17WSM (Winchester Super Magnum). Being that our very own Eric Mayer is somewhat of an expert on the .17WSM, our interest was peaked. We met with Jay and Ryan from the Franklin Team, and we were able to take some photos of the prototype they had on display.  After months of waiting for the final production units to come, we finally got our hands on one!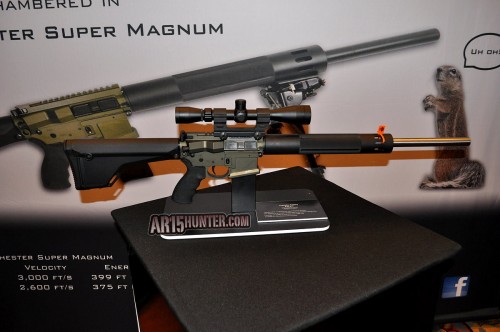 The Franklin Armory F17-L is a very unique and important rifle.  First off, this is the first ever gas operated rimfire AR in existence. Franklin Armory has designed a unique piston gas system to cycle the F17-L much like a standard AR functions (or, more like a standard piston AR), where the gas comes up from the barrel into the gas block and pushes on a piston, which in turn pushes on a rod that pushes on the bolt carrier group to extract the fired case, and cycle the rifle to pick up another round; all in a matter of milliseconds.
Secondly, the reason the F17-L is so important is because it allows some of our brothers in not so gun-friendly states to have an AR with a detachable magazine; like California for example, where Franklin Armory is based. Now people in California can own a hard hitting, semi-automatic AR, with a detachable mag, without the need for some goofy bullet button.  On a side note, I had to install one of these on my AR for our trip to Arizona since we had to travel through California, and I feel for you people. Those things suck!
Now that we have a little bit of information about the rifle out of the way, lets take a close look at the specs and some of the features of this rifle.
Specifications
Barrel:
20″ heavy profile "bull" 4140 Chrome Moly barrel with 11 degree target crown
1/9-Inch Twist
Chambered in .17WSM (Winchester Super Magnum)
Salt Bath Nitride Chamber, Bore, & Finish
Upper Receiver:
Franklin Armory "Libertas" Billet Upper Receiver machined from 7075-T6 Aluminum
Hard Coat Type III Anodized Olive Drab Green
Fluted & Vented Franklin Armory Free Float Handguard with M-Lok compatible slots and Integral Bi-pod & Tri-pod Adapter
Standard Forward Assist
Custom Designed .17WSM Bolt Carrier Group
Proprietary Gas Piston System Design
Lower Receiver:
Franklin Armory "Libertas" Billet Lower Receiver machined from 7075-T6 Aluminum
Hard Coat Type III Anodized Olive Drab Green
Flared Magazine Well for Quick Magazine Changes
Ambidextrous Push Button QD Sling Mounts
Integral Cold Weather Trigger Guard
Serrated Memory Index Point for Shooting Finger
Textured Front Area for Offhand Grip
Specialized Tension Screw – Eliminates Upper/Lower Play
Franklin Armory Factory Custom Tuned Trigger
Ergo Ambi Sure Grip
Magpul MOE Rifle Stock
Magazine:
Custom 10 round magazine for the .17WSM
Metal Feed Lips
Metal Follower
Hard Coat Anodized Black
Fits Standard AR15 Mag well
Dimensions & weight:
Overall Length: 38.25″
Overall Weight (without mag): 9 LBS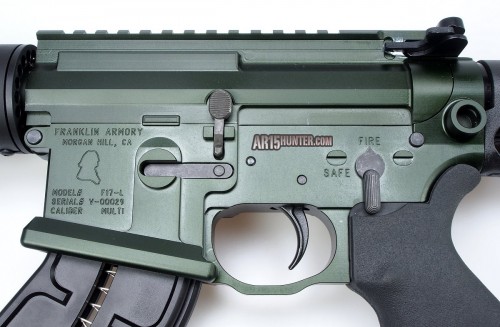 Here we can see a close up of the F17-L's upper and lower receivers.  For now, the F17-L comes with Franklin's high-quality billet upper and lower, which are standard receivers that they use with all of their billet 5.56mm AR15s.  I found that the machining on these were simply stellar, and the green anodizing they applied looks sweet.  I also like the additional QD slots they include on both sides of the lower, just forward of the stock. They also have a tensioner built into the lower that helps remove any "wobble" between the it and the upper, which can be an annoyance to some owners.  While the billet set here is awesome, they did note that a forged version of this rifle will be available down the road.

The F17-L uses a heavy profile 20″ barrel, made from 4140 chrome-moly steel with a 1/9 twist. During our tests, we found this barrel helped the F17-L to be quite accurate.  They have also noted that a carbine version with a 16″ M4 profile barrel is in the works.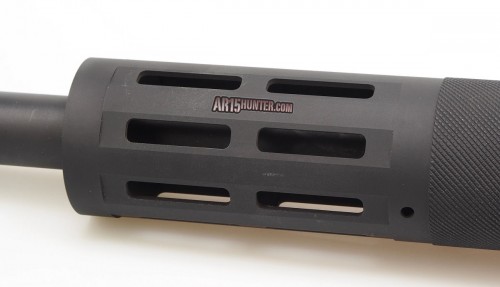 Franklin includes some quality features on the F17-L, like their free floated tubular hand guard. It offers a nice lightweight construction, with Magpul M-LOK slots up front for accessories. One of our favorite features of this rail is the tripod mounts built into the bottom (see below).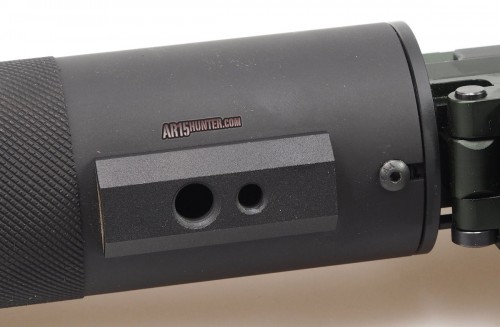 Here you can see a close up of the integrated tripod/bipod mount system. This allows you to mount the F17-L to a common support system, which really helps steady the rifle. As you can see, there are both 3/8-16 and 1/4-20 threaded holes on the rail, ensuring it will work with any bipod or tripod on the market.

Here I have the F17-L mounted to my Manfrotto tripod, and man what a slick setup this is. With the F17-L securely mounted to my heavy-duty tripod, I had an extremely solid rest to use. While I didn't get to test this feature while out in the field, during the time I did spend playing with it in my front yard (scaring drivers as they drove by I'm sure), it seemed like a very cool setup; one that I would love to use while hunting ground hogs, prairie dogs, etc. I liked it so much, I'm already planning to design my own tripod mount for my personal AR.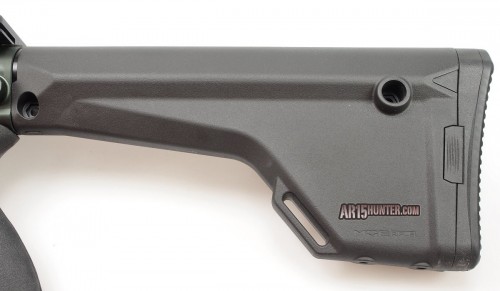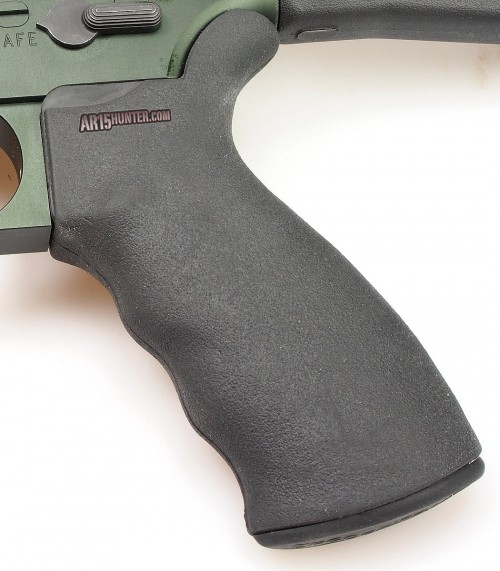 Franklin Armory added some nice furniture to the F17-L, in the form of a Magpul MOE rifle butt stock and an Egro hand grip. Both made using the rifle very comfortable, and the storage compartment in the MOE stock came in handy during our hunting trip. The Egro grip is a little thin for my taste, due to my large hands, but it's much more comfortable than the standard A2 grip I use on my personal hunting rifle.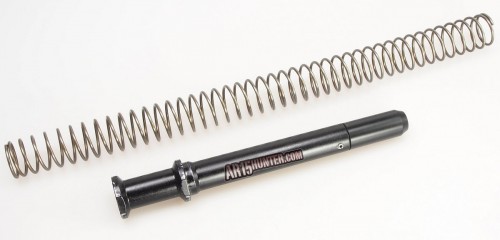 The F17-L uses a proprietary buffer system, which is designed for use with an A2 style tube. It includes their own rifle buffer, and their own spring which is about a half inch longer than my Colt rifle length spring at 12.5″ in total length.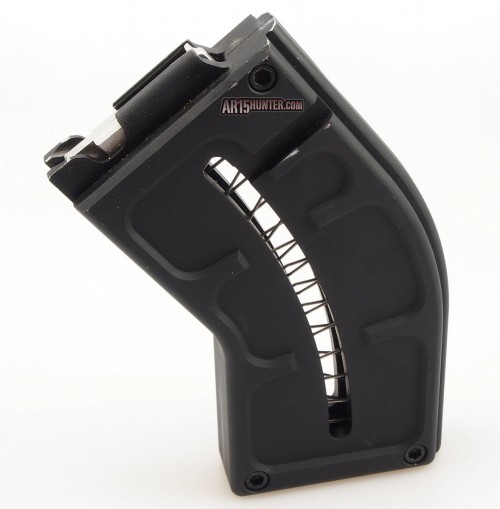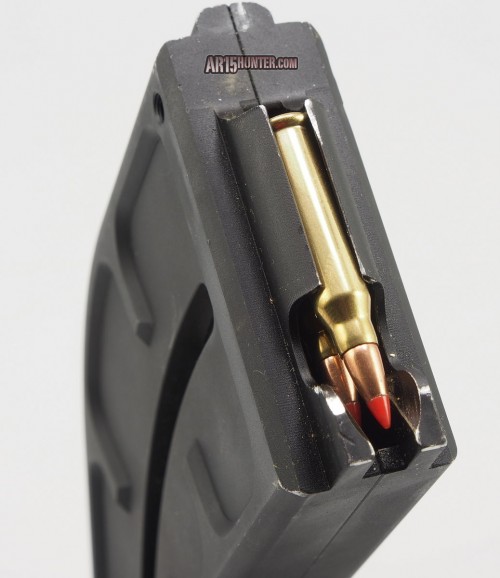 Here are some close-ups of the F17-L's unique magazine. It fits standard lower receivers, and is curved due to the demands of the .17WSM cartridge. The rims of the individual rounds cannot be directly over one another for reliable cycling, so the magazine had to be curved in order for them to cycle properly.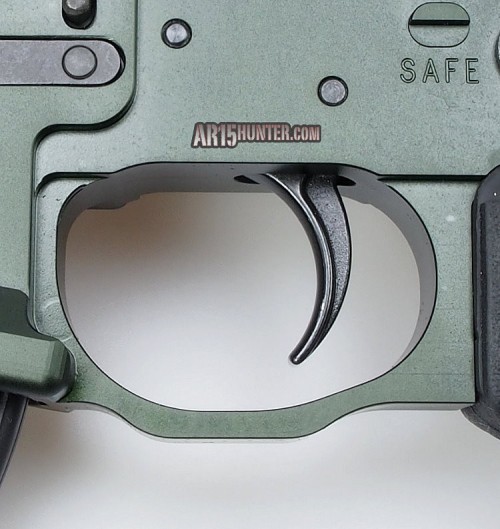 Above we can see the F17-L's trigger. Franklin Armory lists this as a "Custom Tuned Trigger", which we found offered a nice clean break at an average of 4LBS 8.1 ounces over 5 pulls with my Lyman electronic trigger pull gauge. This is a single stage trigger with virtually no creep, a good clean break, and a decent reset. I'm not particularly fond of single stage triggers, but this is a nice unit for a factory trigger.

Here's a look at the F17-L's bolt carrier group. This is a proprietary design, which looks very similar to a BCG from a piston AR in 5.56mm. It has a heavier profile, like a M16 or FA style BCG, and it breaks down like a standard BCG. Pull the firing pin retaining pin, drop the firing pin (another of unique design), pull the cam pin, and slide out the bolt.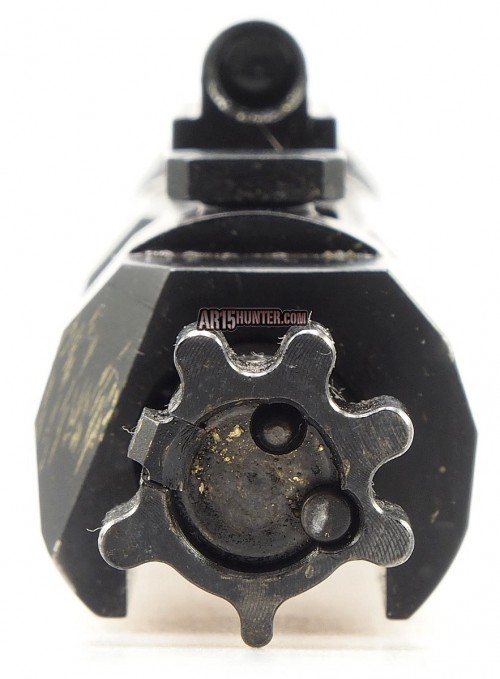 The bolt itself is quite unique, with its off-center firing pin. Since this is a rimfire rifle, this design feature is key for the rifle's operation.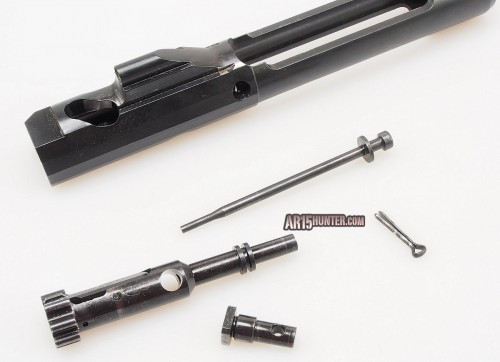 Here we can see the BCG taken apart. I did try to remove the extractor from the bolt, however they are using a roll or spring pin, versus just a standard pin like you find in the bolt of a 5.56mm rifle. So, it appears replacing the extractor or the extractor spring in the future for maintenance will take a bit more effort than that of a standard bolt.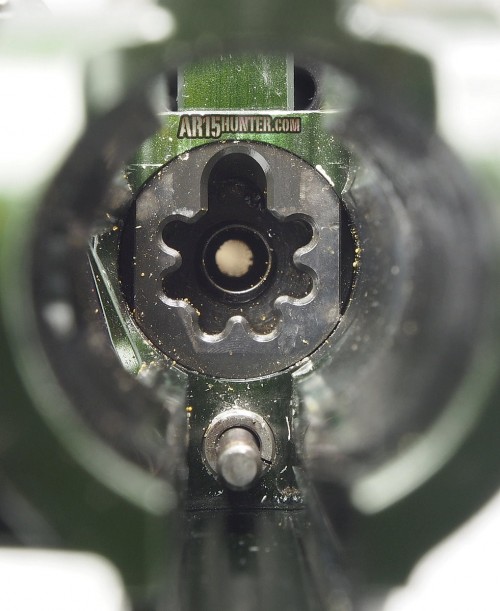 A look at the F-17-L's chamber. The barrel extension also has a very unique design, when compared to a standard AR extension. You'll also notice that the inside of the upper and chamber are quite dirty. Even though the F17-L uses a piston gas system, the .17WSM rimfire cartridge is still very dirty, leaving behind unburnt power, etc. This is why we recommend cleaning every 150-200 rounds (see more on that below in our function report).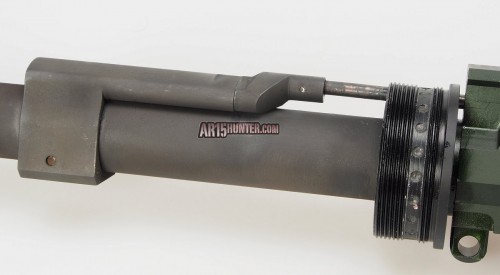 The secret to making the F17-L function is right here with Franklin's own piston gas system. This system was designed in partnership with Osprey Defense. They spent a lot of time and R&D to get a system that works well with the .17WSM rimfire cartridge. This is a beefy setup, one that looks to be very well made and durable. I don't see this system failing on rifles anytime soon. Kudos to Franklin and Osprey for their top-notch work and craftsmanship here.
Form and Function
As I mentioned earlier, the F17-L is very well made. Not only did Eric and I think it was well machined, but everyone we showed it to while it was in our possession continually commented on how nicely made the rifle was. This is a good sign, because the rifle does carry a hefty price tag of $1999 in the configuration we tested. While that's a lot of coin in today's AR market, you have to understand that this is a unique AR, one that has a lot of R&D time invested. Not to mention, it's the only AR that we know of that California residents can own and use detachable magazines without a bullet button. That's got to be worth something.
While testing the F17-L, we did have a few FTF (Fail to Feed) issues. This is not surprising, as it seems rimfire rifles are just more finicky than centerfire. What we found was that as long as you keep the F17-L well lubed, like any AR should be, along with cleaning the upper, chamber, and barrel every 150-200 rounds, it should run like a top for you. When we ran into a few FTFs in the field, where the rifle failed to pick up the next round and closed the bolt on an empty chamber, a quick cleaning resolved the issue, and we didn't have another FTF for the next 50+ rounds (the last of the shots fired with the rifle). The worst failure we had in the field was when the rifle tried to pick up a round and it got somewhat jammed in the chamber. This was easy to remove, however, by pulling back the charging handle and dropping the mag. Overall we put several hundred rounds down range with the F17-L in a time frame of about two weeks. We were very pleased with the rifles performance, especially when out in the deserts of Arizona hunting prairie dogs. These field like conditions can be hard on any rifle, with the dust and sand blowing around. However, the F17-L ran like a champ, with only a handful of the FTFs we described above, after we had shot 200+ rounds.
The rifle functions like any other AR you would use, with one exception; the bolt hold open feature. Unlike a standard AR, the F17-L does not lock back the bolt after the last round is fired. The only way to hold the bolt open is to use an empty magazine, and pull the charging handle to the rear. Once done, the bolt will catch on the rear portion of the mag. To send the bolt home, slapping the bolt release will not do anything; it's just not used at all with this .17WSM setup. For someone like me, who's so used to the AR platform, this was a little frustrating at times. However, for Eric, who's spent a lot more time with bolt action and other semi-auto rimfires, it was a non-issue. Being we used this rifle for hunting, and only did mag dumps for video so folks could see that the rifle runs, we weren't too concerned that we would not be able to pull off super fast mag changes.
One thing I, and many others have asked about is, will the F17-L's upper fit on my existing lowers? We tested this on my personal Spike's Tactical forged lower, which has a Colt A2 stock setup installed. The upper bolted right up, like I expected. However, we did find that the bolt carrier group was not compatible with my Geissele Hi-Speed NM DMR trigger. The hammer would get caught on the underside of the carrier, therefore the weapon could not be used. If you plan to add a different trigger to the F17-L, be sure to check with Franklin Armory on whether or not the trigger you are looking at is compatible. Jay at Franklin Armory did note that their will possibly be an upper option in the future, which will include their buffer and spring system, along with an A2 receiver extension tube.
This leads to my only other annoyance with the F17-L; the magazine. The 10 round magazine that ships with the F17-L is built like a tank. Eric loved it, and we both agreed that it was very well made. I, however, feel that it's a tad bit too heavy, and I hope that one day they come up with a polymer version. My other complaint about the mag comes when loading it. The first 6-7 rounds go pretty easy, especially once you get a system down for loading it. However, those last 2 or 3 rounds are tough, with the 10th round being a true bear. Everyone I let load the mag agreed that loading the last two rounds was a pain in the rear. I personally found it more appealing to just load up 5 rounds at a time.
Lastly, I wanted to touch on the F17-L's trigger. Franklin Armory notes that this rifle comes with a "Factory Custom Tuned Trigger". When I first read that, I figured it was going to have a nice two-stage  match style trigger. I was wrong. What it does have is a very nice 4.5LB single stage trigger, that does have a nice clean break and a decent reset. I myself feel that this trigger is a bit heavy for a precision rifle, which is what I consider the F17-L to be. Eric on the other hand had no complaints about the trigger, and noted that it felt pretty good compared to the triggers that are included with many other hunting rifles. I guess I'm just used to my two-stage match triggers.
Range Report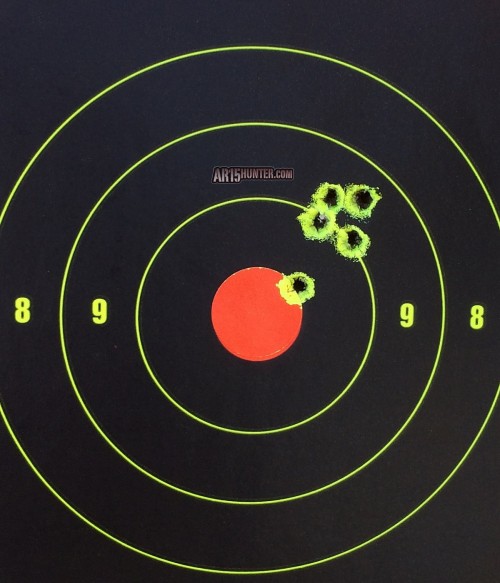 Before we took the F17-L out to the desert, I had to get the rifle sighted in and run some ammo over the chronograph. While we mostly shot Winchester's 20gr Varmint tipped (V-max) load out of the F17-L, we did do some tests with the 25gr as well. The 20gr performed the best for us, with our best 5 shot group (above) measuring approx. 0.82″ from center to center, and that included one round that I dropped a tad low and left. My largest 5 shot group that day was about 1.25″. Due to the location we were shooting, we were only able to get out to a maximum of 95 yards for these groups.
Velocity from the 20″ barrel was right on the money, with the 20gr moving out at an average of 2989FPS (just shy of Winchester's 3000FPS claim), and the 25gr moving at an average of 2666FPS. Both averages were taken from 10-shot strings. While I was very happy with the results from our accuracy tests, and the rifle performed spectacularly when smacking rock squirrels and prairie dogs out to over 250 yards, I still think I could have shrunk our groups up a bit with a lighter two-stage trigger. Either way, with our groups at or just above 1MOA while shooting at paper, and with the success we saw in Arizona (stay tuned for our Hunt Report in the coming weeks for more on that), we have no problem labeling the F17-L as a very accurate rimfire rifle.
Closing Thoughts
We've been excited about this rifle since we first laid eyes on it at SHOT Show 2014. Now that we've had our hands on it for two+ weeks, I can say that that excitement hasn't dwindled. This is a solid rifle that performs very well on various game. While Eric has taken coyotes and other mid sized game with the .17WSM, we only got the chance to shoot at smaller varmints with the F17-L, with the exception of a monster jackrabbit. So long as we did our part, the rifle was dead accurate and didn't miss a beat. Other than a few fail to feed issues once the rifle started to get pretty dirty (after hundreds of rounds and being out in the dusty desert), it ran like a top while we were in Arizona. Like I mentioned earlier, just keep the BCG well lubricated, and clean the rifle every 150-200 rounds, and you shouldn't have any issues. With a MSRP of $1999, the F17-L isn't exactly easy on the pocket book. However, considering this is the first gas operated AR15 chambered in .17WSM, and that it allows people in states like California to own an AR15 without a bullet button, it's sure to be worth that price tag to many hunters and shooters alike.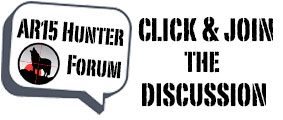 Latest posts by Will Chambers
(see all)