Franklin Armory Releases Limited Edition Straight BFSIII Trigger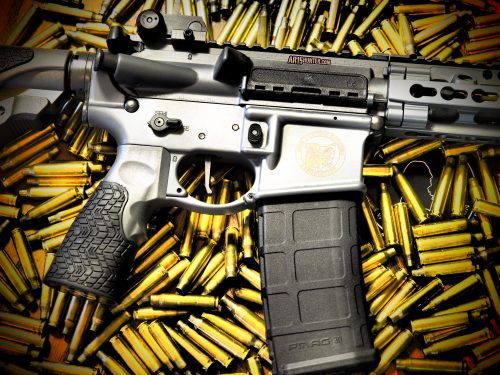 Franklin Armory, the inventor of the extremely popular Binary Firing System – AKA BFS Trigger – has just announced that they'll be offering a flat version of their BFSIII (Gen3) trigger! For now, they are saying that this will be a limited edition version of the trigger, which they are dubbing the "Straight BFSIII Trigger". They are going to start taking orders on Black Friday (Nov. 24th, 2017), at the same retail price of the regular BFSIII – $429.
Franklin Armory was kind enough to send us a sample prior to this announcement, and boy do we like it! I personally feel this is the best version of their Binary Firing System to date. The flat trigger bow feels awesome, and I felt as thought it offered an even lighter trigger pull in Semi mode, even though the trigger pull gauge says it's breaking at the same 4.5LBS. When opting for mag dumps, this new straight/flat trigger made my Daniel Defense DDM4v11 sing!
Check out our Limited Edition Straight BFSIII Trigger in action!
Close-up Comparison
Other than the trigger bow, we noticed no other differences between the original BFSIII and the new Straight BFSIII. While the trigger pull gauge said the pull weight was about the same(4.5LBS), I personally felt that the straight/flat version of the BFSIII offers a lighter pull. This is due to the straight trigger bow design, and I've noted a similar feeling with other straight/flat trigger systems in the past.
Like the BFSIII, the Limited Edition Straight BFSIII comes with everything you need to install the system into your milspec lower receiver, including milspec trigger pins (something that not all makers include nowadays).
Be sure to head on over to Franklin Armory's website on Black Friday to order yours – and don't hesitate, because these things are likely to disappear about as fast as your ammo supply when using one! Be sure to tell them AR15 Hunter sent ya!
Latest posts by AR15 Hunter
(see all)