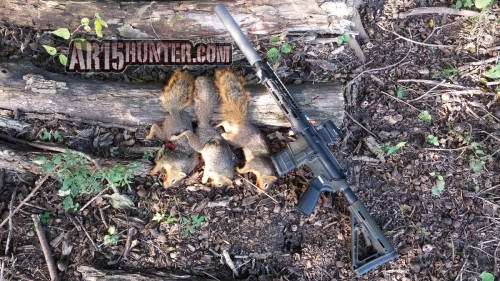 Living in Nebraska affords me many different hunting opportunities. From the wide open plains and fields where you have to walk great distances, to the small wooded river and creek bottoms, there is plenty of game to hunt year round. In the past year I have found myself grabbing a number of rifles and handguns for this pleasure but more recently I've been grabbing one of a number of AR platform rifles I've put together.
Perhaps the best thing to me about hunting with the AR platform rifle is the many available options. One of those options that has recently come to market is the Tennessee Arms Company ultra light weight hybrid lower receivers. These receivers are made of fiber reinforced Nylon 6-6. But unlike other brands which have had a bad reputation for breakage at the buffer tube threads or grip threads, the Patent Pending TnArmsCo lower incorporates threaded marine grade brass inserts in these areas to prevent breakage.
When David and John Roberts set out to make a lower they wanted it to be light, tough and unbreakable. Thus far they have accomplished all three goals, not to mention you can get the lowers in many different colors. The TnArmsCo lower weighs only 5.6 ounces and reduces the weight of my two field rifles by nearly 8 ounces compared to identical rifles with traditional aluminum lowers. While half a pound may not seem like much, when you have to walk miles of fields it adds up quickly.
I recently had the opportunity to take my shop sample SBR built on a TnArmsCo lower out for early squirrel season. You might be thinking, "He hunts squirrels with a .223?!" Yes indeed, if the occasion arises! The light weight and portability of an SBR, coupled with half a pound less weight make for a great combination for field use and I feel confident shooting it out to a couple hundred yards.
As I sat in my tree just after first light eating an apple the squirrels began to stir above me. Now I should note that when hunting small game with a .223, ammo and shot placement are paramount. The ammo I used for this outing was the American Eagle AR223 Tipped Varmint. It features a 50 grain plastic tip bullet that literally explodes on impact. While I prefer to take only head shots, this hunt would end with different results.
The squirrels didn't want to cooperate much and stayed on the sunrise side of me. They were plenty visible as they ran up and down the trees, but not nearly enough for me to get head shots with my new HoloSun optic, due to the sun in being in my eyes. So I made a decision. I only eat the hind and fore legs of squirrels so shooting them straight in the middle seemed to be a good compromise. As it turned out, it worked.
The 2MOA dot in the HoloSun performed perfectly as did the ammo and rifle. Within five minutes, and three quiet shots, thanks to my Gemtech Quicksand suppressor, there were three fat red bushytails laying on the ground under one tree, practically gutted already. That was plenty for the fixings of a decent lunch and so I packed up, took a picture or three and headed home.
If you are looking for a lightweight, strong, durable alternative to the traditional forged aluminum AR lower, I highly recommend you take a close look at Tennessee Arms Company. There was a lot of thought, research and development put into this product before it was brought to market. Also of note was the HoloSun red dot. With a 2MOA dot, auto shut off, zero parallax, 50,000 hour battery life, it is a bargain.
And remember, be safe, have fun and harvest game!
Joe Chambers
Gear specs:
Upper: PSA
Barrel: FN CHF 16″ M4A1 cut to 11.5″ by CCP
Bolt/Carrier: Range Tool
Handguard: Midwest Industries G2 SS 10″ Black
Optic: HoloSun HS403
Lower: Tennessee Arms Company Hybrid Polymer OD Green
Stock: Magpul MOE OD Green
Grip: Magpul MOE Black
Trigger: Geissele SD-E
Magazine: Magpul 20 round PMAG
Ammo: American Eagle AR223 Varmint Tip 50gr
Suppressor: Gemtech Ti Quicksand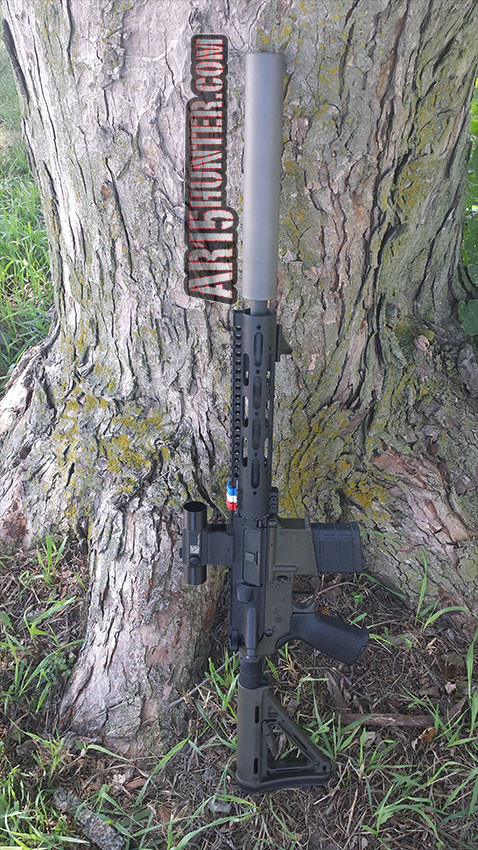 Latest posts by Joe Chambers
(see all)