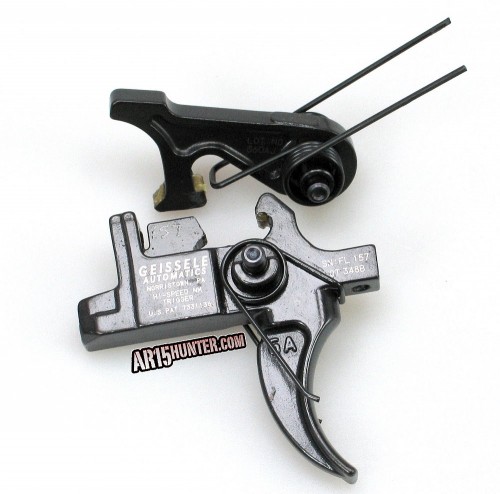 For those of us who hunt with an AR15, one issue many of us have faced when either upgrading a factory rifle, or building our own, is the quality of the standard AR15 trigger. Having a good trigger can help increase your accuracy, through a lighter trigger pull and a more consistent break. While the trigger itself doesn't actually make a rifle more accurate, it sure does help the Indian behind the trigger. So, what are some good AR15 triggers for hunting?
Whether you've started out with the stock GI trigger in your factory built AR, or it was in your LPK (Lower Parts Kit), there's one thing we can all agree on; the stock trigger in most ARs is HEAVY! While I've had several makes, from Rock River Arms, Spike's Tactical, Palmetto State Armory, Colt, etc., I only ever tested my Colt's trigger with a pull gauge. It averaged 7.5LBS! So, what can we do about this? Well, I'm glad you asked. With the popularity of ARs on the rise, as well as the increase in sportsmen like ourselves using them to hunt critters, the aftermarket for AR triggers and parts has really taken off. Today we are going to cover a small sample of the popular offerings out there, which cover a broad range of budgets. For those of you who don't have $250 to drop on a trigger, don't fret. We've got some affordable options in here as well.
Like I mentioned earlier, my stock Colt GI trigger measured 7.5LBS. In the past I had used that trigger to shoot at some targets on the long range, and lets just say shooting groups with a 7.5LB trigger was difficult for me. I can't imagine using this trigger to take a ground hog at more than 50 yards. Maybe you can shoot sub MOA with a standard AR trigger, but I can't. The first option we have is something that can help improve the triggers we already have, without spending much money.
For $12 and some shipping, JP Enterprises offers their JP Yellow reduced power spring kit. This is simply a spring kit that includes trigger, hammer, and disconnector springs that you swap in place of your existing GI springs (hang on to those for spares though), which we found significantly improves the GI trigger. JP notes you can see pull weights drop to as low as 4LBS with their trigger parts, or about 4-5LBS with other manufacture's parts. My Colt GI trigger dropped to just over 4.5LBS with the JP yellows installed, and boy what a difference did that make. Sure, it doesn't offer a super clean break, but reducing the pull weight by half made a huge difference in groups on the long range. For the tiny $12-20 investment, they are a no brainier if you want to hunt with your AR and you don't have the coin to buy a replacement trigger group.
For those looking for the best "bang for your buck" trigger, Rock River Arms seems to have the answer. Their two-stage match triggers are some of the most affordable out there, with a MSRP of about $100-120. You can sometimes find them ever cheaper on certain gun forums, like AR15com. We tested both the National Match Two-stage, and the Varmint two-stage. These are essentially the same exact trigger, with the only difference being the pull weight. The National Match breaks at just above 4.5LBS so it can be used in service rifle and high power competition (where 4.5LBS is the legal limit), where as the Varmint model we tested breaks at uder 4LBS. Both are a huge improvement over a stock GI trigger, offering a clean break and smooth take-up. One bonus, for those who purchase RRA rifles, is that this trigger comes standard in most of their line-up. If you're budget is tight, but you are craving a better trigger, the RRA Two-stage is a solid investment.
While many of us like the feel of a two-stage trigger, some prefer a single-stage. One popular option is from Timney, the AR-15 Competition. This trigger comes is two configurations (standard or skelotonized trigger bow), and you can choose the pull weight when you order it (3, 4, or 4.5LBS). We had a 4LB unit in for testing, which was right on the money when tested with our Lyman gauge. This trigger offers virtually no take up, with a crisp break, and a short reset. At $210 or so, it's almost double the cost of the Rock River, however this is a true drop-in trigger. While most of us view any fire control group a drop-in unit for the AR, that's not entirely accurate. You have to first install the trigger and disconnector, then you install the hammer; which can be fun the first time you try it. With the Timney AR-15 Comp., it's a single unit that you drop in, push some pins through, and tighten some tension screws. That's it. The only gripe I have with this trigger was the fact that they don't included trigger pins; you either have to reuse your old ones from your GI trigger (no big deal), or order a set separately. While they are inexpensive, most all other triggers on the market include pins.
The last options we got in for this article are some of the most expensive, but they are also our personal favorites. Geissele Automatics has made quite a name for themselves in the shooting communities over the years, and for good reason. Bill and his wife Amy are not only some of the nicest, most generous people you'll every meet, but they make some damn fine triggers as well. They have a plethora of options, however we chose to cover two of our favorites: the SSA (Super Semi-Automatic) and the Hi-speed National Match DMR. We'll start with the SSA, which is among the most affordable triggers Geissele offers. While this trigger is a semi-auto only verison of their SSF (Super Select-Fire) used by our armed forces, Geissle notes that it, "…performs like a match-grade two-stage trigger, and allows precise and accurate trigger control..". This a very true statement, as the SSA has been one of my favorite triggers since I frist squeezed it. Our SSA offered a pull weight of just over 4.5LBS, which is right in line with Geissele's claims. If offers a smooth take up and a crisp break, with a good defined reset. I used this trigger exclusively for about a year, and even today it's still one of my go to choices for any AR, whether using it for tactical or hunting applications. At about $210, it's again almost double that of a Rock River two-stage, but in my option it's worth the extra cost. The craftsmanship and attention to detail, along with the extras that come with the trigger help justify its cost. It also feels better to me, over the RRA models. Geissele also offers an "enhanced" version of this trigger, labeled the SSA-E. It's essentially the same trigger, with a lighter pull weight and a crisper break.
This brings us to the Hi-speed National Match. This is the most expensive model in this small sampling of the market. Up until I used one, I didn't really understand why they were so much more expensive than the SSA. Sure, I knew they were adjustable, but is that worth another $70? Yes, yes it is! The Hi-speed NM is by far the best trigger I've ever used in an AR, or any rifle for that matter. For starters, you have a wide range of pull weights you can choose from thanks to three different springs sets. When you purchase your Hi-speed NM, you can choose from Service (heaviest pull), DMR (middle ground), and Match (lightest pull). Once you have chosen which version you want, you can then fine tune the trigger to your exact liking. You can adjust the 1st and 2nd stage pull weights, as well as the sear engagement and over-travel. I chose the DMR set, which Geissele notes can be tuned from 2.8LBS – 5.1LBS for the total pull weight. I tuned mine for a pull weight of about 4LBS, which so far has been perfect for my needs. As it sits, the trigger offers a super smooth take-up, with a very crisp break. With a MSRP of $279, this is the most expensive trigger we've ever used in an AR. However, it's also the nicest we've ever felt, with a break that is truley unmatched; in my opinion.
Whether you are on a strict budget, or a large one, there are various offerings to help you improve your odds in tagging some game. This is just a small sampling of the current triggers available for the AR platform, and in the future we are going to test more triggers one on one with some in-depth reviews. In the mean time, we hope this article is helpful in your search. Good luck, and shoot safe!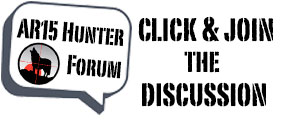 Latest posts by Will Chambers
(see all)