Will and I headed to Arizona for some prairie dog hunting and we had a blast. We were lucky to dodge the majority of the weather that hit on day one and two, but had enough gaps in the weather to allow for some decent shooting. The main rifles we took with us were the new Franklin Armory F17-L AR15 in .17 Winchester Super Magnum and Will brought his custom AR15 in .223/5.56. We will have numerous hunt reports coming out in the next week or so, including video!
In the meantime, here are a few pictures from the trip!
First day out, sighting in and shooting rock squirrels and rabbits: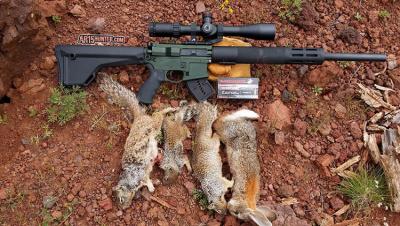 Franklin Armory F17-L with some prairie dogs taken at various ranges: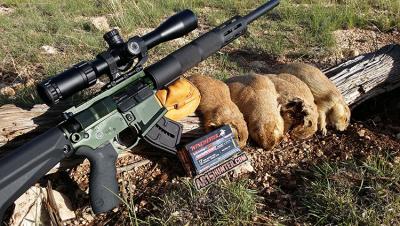 Will shooting prairie dogs out past 300 yards with his custom AR15 off the Idleback Shooting Platform: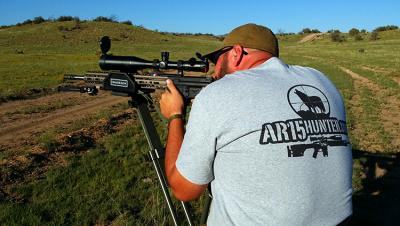 It was a blast and we got lots of video, so stay-tuned to the front page for the hunt and range reports!
Eric